Alexey V. Melnik
Research Scientist, Aksenov Group
---
Education
M. Sc. in Analytical Chemistry and Mass Spectrometry, Far Eastern Federal University, Vladivostok, Russian Federation, 2012
B. Sc. in Chemistry, Far Eastern Federal University, Vladivostok, Russian Federation, 2007-2010
Research Interests
Alexey focuses on developing mass spectrometry tools and techniques to enable large scale projects aiming to finding links between microbiome metabolomics and human health.
Professional Experience
After receiving his training, Alexey joined Pieter Dorrestein's Lab at University of California San Diego, where he focused on developing analytical tools and methods to explore human and microbial chemistry. His projects ranged from profiling of hundreds of bacterial extract to predict evolutionary relationships; to the development of mass spectrometry based workflows to characterize, map and quantify human skin and microbial metabolites to visualize their localization across the entire body. Other projects were dedicated to link chemicals present in bacterial extracts to its genetic capacity to produce such metabolites using mass spectrometry data and advanced bioinformatics platforms.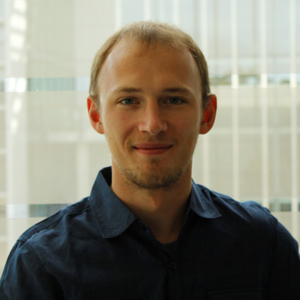 Email
alexey.melnik@uconn.edu
Fax
(860) 486-2981
Mailing Address
University of Connecticut
Department of Chemistry
55 N. Eagleville Rd
Storrs, CT 06269
Office Location
CHEM A-102
Campus
Storrs Campus